Der Goldene Fisch – The Golden Fish
« Miniature puppet theatre created in a ukulele »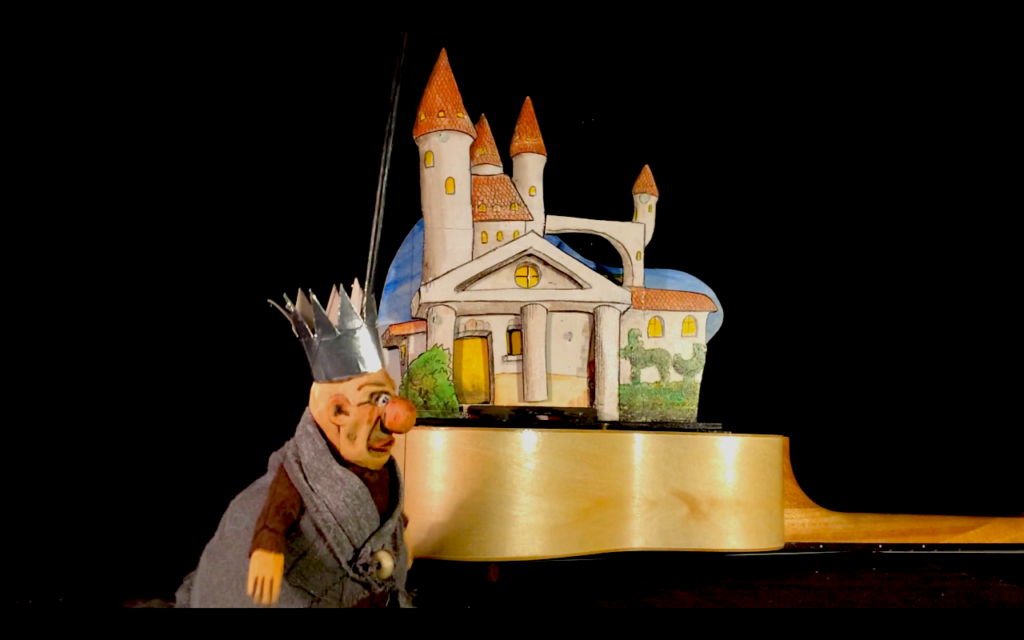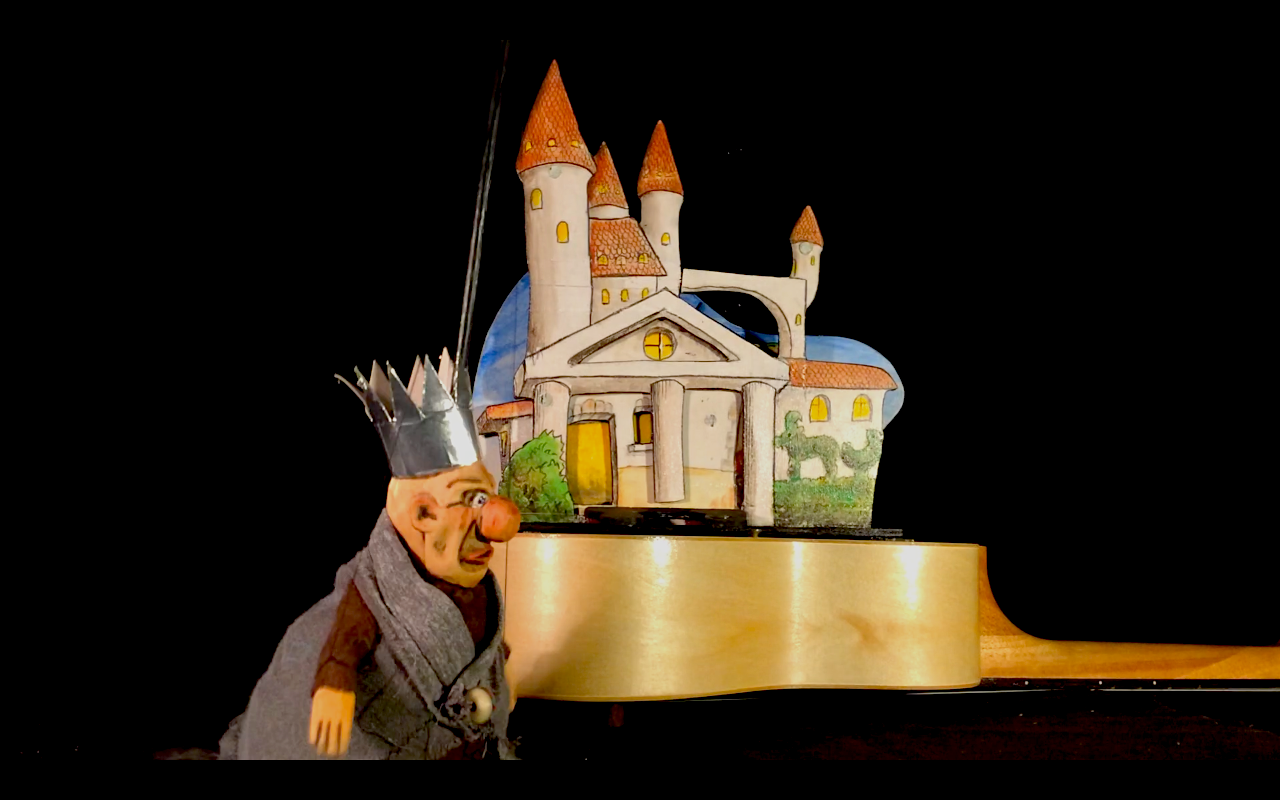 By Pierre Filliez
After the story of the Grimm brothers « The fisherman and his wife ».
Age: 3+
Duration: 25 minutes
Language: French / German / French-German /
… and english coming soon !
SYNOPSIS
This miniature puppet theatre created in a ukulele tells in words and music the famous tale of a fish that grants wishes. The story is inspired from the Brothers Grimm, and later on Pushkin. In this version revisited with originality and humour, the fisherman becomes Agathe, the brave fisherwoman who tries to satisfy, with the help of the golden fish, the extravagant whims of her husband Jaco. A relevant story with the theme of the madness of grandeur that will delight young and old alike.
AN ORIGINAL SET DESIGN
One of the smallest instruments, sometimes still considered a toy: the ukulele, seems to be a bold choice to tell us about « the madness of grandeur ».

The idea had been in Pierre's head for a while: to create a puppet show in a soprano ukulele, which could open like a suitcase. It's done and it works! The instrument sound is perfectly acceptable. If you want to see the video of the making of the show, it's here: http://pierrefilliez.com/marionnettes/
SHOW AVAILABLE IN VIDEO
We can't wait to play this show live and without a microphone, in the middle of a nice circle of children (once the restrictions due to the Covid have been lifted and once cultural activities can resume as normal in the presence of an audience), in the meantime, this show is available in video on demand and in 3 languages: French, German and English.. If you are interested, please email us.